Down A Clown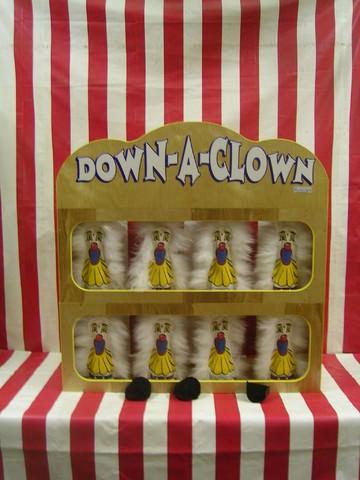 Description
Looking for a fun and entertaining game to add to your event or party? Consider renting a ring toss game! Ring toss is a classic carnival game that is perfect for all ages and skill levels.
With a ring toss game rental, you'll receive a set of rings and a board with pegs of varying heights. The goal of the game is to toss the rings onto the pegs and score points based on which pegs the rings land on. The player with the most points at the end of the game wins! Or put prizes on the peg and they win that prize!
Ring toss is a great addition to any event, from backyard BBQs and birthday parties to corporate events and school carnivals. It's easy to set up and can be played indoors or outdoors.
Renting a ring toss game is a cost-effective way to add some extra fun to your event without breaking the bank. Reserve your today online.
iteam is similar to picture but not exact but it is the same concept.